store arrival-2017.9.14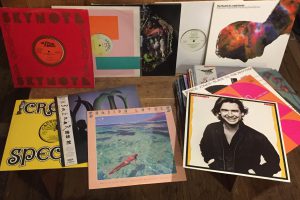 ◆web shop new arrival
http://outrecord.com/category/web-shop/
seaside lovers
(井上鑑 ・松任谷正隆・佐藤博)
/ memories in bech house LP
ned doheny / prone LP
shigeru umebayashi(梅林茂)
/ bazaar LP
the congos / heart of the congos 2LP
fil callender and jah stitch
/ baby my love 12″
dave barker
/ green grows the lilac 12″
lee "scratch"perry
/ master of the universe,
ad vendetta 12″
cynthia richards
/ clean up woman, jungle fever 7″
you know who! / 3 whack tracks 12″
thievery corporation
featuring david byrne
/ the heart's a lonely hunter 12″
◆and store arrrival
v.a. / quartin LP
grace jones / slave to the rhythm LP
益田幹夫 / silver shadow LP
高中正義 / seychelles LP
salon music / la paloma show LP
change / this is your time LP
change / change of heart LP
change / turn on your radio LP
roberta flack featuring donny hathaway
/ s.t. LP
umc's / unleashed LP
t.d.s. mob
/ what's this world coming to 12″
k-9 posse / it gets no deeper 12"
etc..
web shop new arrival 10枚、
web shop 以外の店頭追加 約30枚、
計約40枚のused vinyl追加です。
店頭にて全商品試聴可能です。
宜しくお願いします。
related