store arrival-2020.10.23
◆store arrrival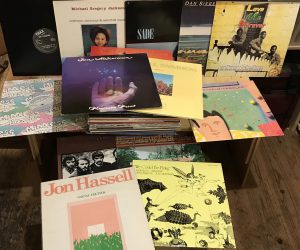 karin krog / we could be flying LP
milton nascimento
/ encontros e despedidas LP
jon hassell / vernal equinox LP
the band / s.t. LP
daryl hall & john oates
/ abandoned luncheonette LP
todd rundgren / a cappella LP
michael gregory jackson
/ cowboys, catoons & assorted candy… LP
concept / avis de passage LP
dan siegel / another time, another place LP
diethelm/famulari / valleys in my head LP
sade / diamond life LP
jan akkerman / pleasure point LP
level 42 / the pursuit of accidents LP
carlton and the shoes
/ love me forever LP
v.a.
/ the sound of love international #002 2LP
dave baker / glow of love 12″
lovelock / pino grigio 12″
mr. fingers / washing machine 12″
etc..
店頭追加 info.です。
used vinyl LP & 12inch 計約50枚の追加です。
尚、今週の営業日程は
10/23(金)10/24(土)10/25(日)の
18:00-0:00です。
何卒ご了承の程宜しくお願いします。
related