store arrival-2021.7.24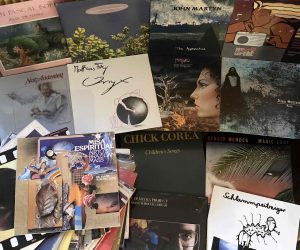 ◆store arrrival
airto moreira, gil evans, wdr big band
/ misa espiritual-airto's brazilian LP
matthias frey / onyx LP
kenny burrell / moon and sand LP
chick corea / children's songs LP
john mclaughlin / my goals beyond LP
shakti with john mclaughlin / s.t. LP
al di meola project / soaring LP
jean-luc ponty / open mind LP
grover washington jr. / skylarkin' LP
nat adderley / hummin'LP
sergio mendes brasil'88 / magic lady LP
alan sorrenti / aria LP
jean pascal boffo / jeux de nains LP
perigeo / fata morgana LP
john martyn / the apprentice LP
the go-betweens / 1978-1990 2LP
orange juice / s.t. LP
rex gimmick / secrets of the night LP
schlammpeitziger
/ spacerokkmountainrutschquartier LP
etc..
店頭追加 info.です。
used vinyl LP & 12inch 計約50枚の追加です。
尚、今週の営業日程は
7/24(土)7/25(日)の
15:00-21:00です。
何卒ご了承の程宜しくお願いします。
related