store arrival-2022.3.4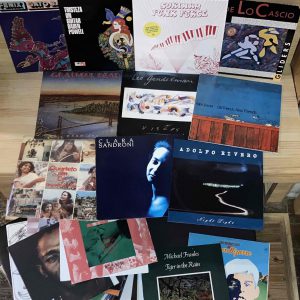 ◆store arrrival
adolfo rivero / night light LP
clara sandroni / s.t. LP
quarteto em cy / querelas do brazil LP
baden powell / tristeza on guitar LP
grateful dead / dead set 2LP
harpers bizarre / the secret life of LP
michael franks / tiger in the rain LP
gato barbieri / fenix LP
ralph towner
/ old friends, new friends LP
leo gandelman / visoes LP
joe locascio / gliders LP
v.a. / surinam funk force 2LP
etc..
店頭追加 info.です。
used vinyl LP/12inch 計約40枚の追加です。
尚、今週の営業日程は
3/4(金)15:00-21:00
3/5(土)15:00-21:00
3/6(日)15:00-21:00
です。何卒ご了承の程宜しくお願いします。
related