store arrival-2020.7.17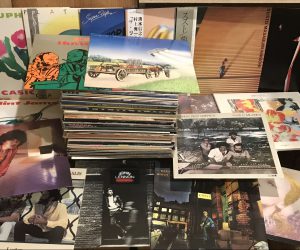 ◆store arrrival
david bowie
/ the rise and fall of ziggy stardust LP
david bowie / hunky dory LP
the beatles / magical mystery tour LP
john lennon / rock'n'roll LP
steely dan / aja LP
pablo milanes y su grupo
/ buenos dias america LP
nana vasconcelos & antonello salis
/ lester LP
joel vandroogenbroeck / however LP
v.a. / uneven paths 2LP
tribute / breaking barriers LP
マナ / チャバコトリック LP
大橋純子 / crystal city LP
o.s.t. / 雪の断章 LP
casiopea / super flight LP
casiopea / mint jams LP
casiopea / platinum LP
casiopea / euphony LP
naniwa express / 大宇宙無限力神 LP
菊地雅章 / susto LP
nobuyuki,ponta unit
/ the rhythm boxer 12″
cocteau twins / tiny dynamine 12″
etc..
店頭追加 info.です。
used vinyl LP & 12inch 計約100枚の追加です。
尚、今週の営業日程は
7/17(金)7/18(土)7/19(日)の
18:00-0:00です。
何卒ご了承の程宜しくお願いします。
related