store arrival-2020.7.24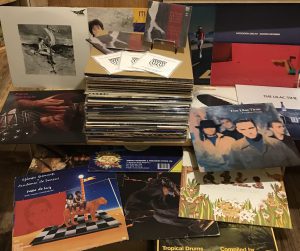 ◆store arrrival
chari chari
/ we hear the last decades dreaming CD
(incl.bonus-selected & mixed CD)
egberto gismonti / feixe de luz LP
michaelangelo / one voice many LP
oriental wind / chila-chila LP
gary boyle / the dancer LP
ashra / blackouts LP
led zeppelin / s.t. LP
the lilac time / s.t. LP
the lilac time / paradise circus LP
the pogues / rum sodomy & the lash LP
marianne faithfull
/ a child's adventure LP
swing out sister
/ it's better to travel LP
tom tom club / s.t.
v.a. / tropical drums of deutschland 2LP
the laughing of plenty / s.t. 2LP
willie colon & ruben blades / siembra LP
高中正義 / an insatiable high LP
naniwa express / modern beat LP
森園勝敏 / bad anima LP
向井滋春 / spacing out LP
向井滋春 / margarita LP
今田勝 / mint breeze LP
秋山一将 / dig my style LP
marlene with seawind
/ summer nights LP
ymo / yellow magic orchestra LP
y.m.o. / 浮気なぼくら LP
刀根麻理子 / naturally LP
刀根麻理子 / just my tone LP
herb alpert / rise 12″
flash and the pan / midnight man 12″
quando quango / 2 from quando 12″
dodd and the brentford the disco set,
carlton and his soes
/ heavenless, let me love you 12″
wild boys / do your thing 12″
etc..
店頭追加 info.です。
used vinyl LP & 12inch 計約100枚の追加です。
尚、今週の営業日程は
7/24(金)7/25(土)7/26(日)の
18:00-0:00です。
何卒ご了承の程宜しくお願いします。
related