store arrival-2021.1.8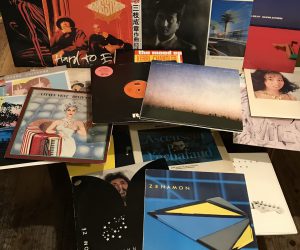 ◆store arrrival
tom ze / nave maria LP
zenamon / s.t. LP
minimal kidds / no age LP
little feat / dixie chicken LP
jean-luc ponty / civilized evil LP
simply red / stars LP
david byrne / the catherine wheel LP
eric clapton / slowhand LP
marvin gaye / midnight love LP
miles davis / ascenseur pour l'echafaud LP
herbie hancock / secrets LP
三枝成章 / radiation missa LP
大滝詠一 / ナイアガラカレンダー LP
sadistic mika band / hot menu LP
naniwa express / modern beat LP
prism / second thoughts/second move LP
prism / s.t. LP
清野由美 / u ta ge LP
松任谷由実 / delight slight light kiss LP
井上鑑 / 預言者の夢 LP
中本マリ / tv LP
伊勢正三 / スモークドガラス越しの景色 LP
加藤和彦 / papa hemingway LP
a tribe called quest / low end theory 2LP
gang starr / hard to earn 2LP
azymuth / dear limmertz 12″
cos/mes / chaosexotica 12″
kerri chandler / the mood 12″
etc..
店頭追加 info.です。
used vinyl LP & 12inch 計約50枚の追加です。
尚、今週の営業日程は
1/8(金)1/9(土)1/10(日)の
15:00-21:00です。
何卒ご了承の程宜しくお願いします。
related