store arrival-2021.3.6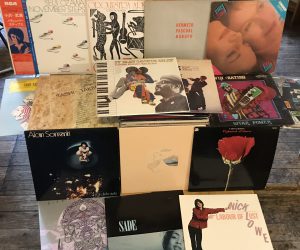 ◆store arrrival
alan sorrenti / figli delle stelle LP
umberto balsamo / crepuscolo d'amore LP
luli e lucina / timbres temperos LP
hermeto pascoal & grupo / s.t. LP
orquestra armorial / chamada LP
diga rhythm band / diga LP
joni mitchell / court and spark LP
ashwin batish / sitar power LP
jamaaladeen tacuma / music world LP
sade / diamond life LP
nick lowe / labour of lust LP
the colour field
/ virgins and philistines LP
mari wilson / showpeople LP
traffic / welcome to the canteen LP
gladstone anderson & mudies all stars
/ it may sound silly LP
武満徹 / november steps LP
武満徹 / miniatur Ⅱ LP
武満徹 / tashi plays takemitsu LP
char / s.t. LP
村田和人 / my crew LP
村松邦男 / animals LP
大沢誉志幸 / まずいリズムでベルが鳴る LP
大沢誉志幸 / in fin ity LP
大沢誉志幸 / scoop LP
etc..
店頭追加 info.です。
used vinyl LP & 12inch 計約50枚の追加です。
尚、今週の営業日程は
3/6(土)3/7(日)の
15:00-21:00です。
何卒ご了承の程宜しくお願いします。
related